Today at Barnes and Noble I ran into a display of some rather silly but sweet books, and one in particular caught my eye.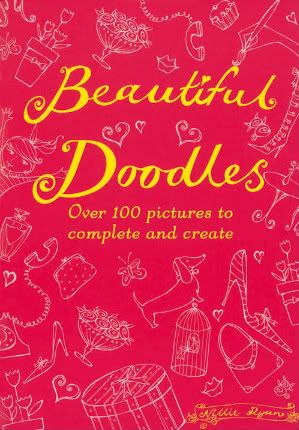 Do you remember the Anti-Coloring Books? They had a little prompt, a little line drawing for setting, and big white spaces for you to imaginatively doodle to your heart's content. Beautiful Doodles, by Nellie Ryan, has the same premise, but it's relentlessly cute, with pages with pet shops to fill, cakes to decorate, and store windows to design and oh, I could go on, but shall link you to the Amazon.co.uk Preview instead.

(And look! A sequel coming out this fall.)

Inspired? When you finish that one, how about Doodles: A Really Giant Coloring and Doodling Book, The Girls' Doodle Book, The Boys' Doodle Book, and the Rosie Flo and Johnny Joe coloring books. The last two series especially neat, as you're given outlines of dresses and costumes, with the white space to fill in who's wearing them-and before you rant at me about gender roles, nobody's saying that there's a girl in those frocks or a boy in the wetsuit-so get creative! I'd probably fill mine with giraffe, peacock, dinosaur and bunny people just because I can. (Also because I like dinosaurs.)

You could use them as writing prompts, or work them into art journal and scrapbook layouts. You could photocopy them and pass em around to your friends for semi-ironic fun while waiting for dinner at restaurants. You could cut out little people and make a Paper Doll Window Treatment, a la Mark Montano; see The Big Ass Book of Crafts for details. Oh, the possibilities!