Today we celebrate a country where the reptiles are poisonous, the mammals lay eggs, the money is colorful and has pictures of women on it, and some of the best damned fiction you've never read makes its happy home. Oh, Australia, land of the quirky and poetic writers who fill my heart and empty my pocketbook.
Here are some of my favorites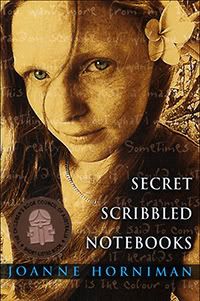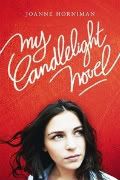 If you're in the mood for dreamy, quiet, literary novels where secrets, magic, and the beauty of nature abounds, you'll love the work of Joanne Horniman. Secret Scribbled Notebooks is one of my favorite novels of all time, which I reviewed this past summer. I was thrilled to get my hands on the sequel, My Candlelight Novel, which is every bit as beautiful as the first. A Charm of Powerful Trouble is so sensuous, bold, and gorgeously deep that I barely have words for it, but you can read an older review I did for the Cocoa Book Club.
Wistfully sweet but exuberant are the heroines of Brigid Lowry's novels—she is so much a more lighthearted Australian Francesca Lia Block. Guitar Highway Rose, Follow the Blue (my review here), and Things You Either Hate or Love are available stateside, while Juicy Writing and Tomorrow All Will Be Beautiful (reviewed here) can be imported from your friendly UK discount book dealer.
Jesse Blackadder has only one novel to her name thus far, but it's a stunner. After the Party brings together whales, radical faeries, aerialists, a Phoenix Game, a runaway girl and a mystical healer brought together by the strange events after a party at Black Dragon's house. This one's import-able from the always delightful Gleebooks.
Notes from the Teenage Underground by Simmone Howell is a fast-paced, intricate story about friendship, art, and feminism that I reviewed here. I can't wait to read her next book, and I'm lovin' her series of articles called Paperback Love.
Strawberry Hills Forever, by zinestress Vanessa Berry is best
described by the author: Within its strawberry-patterned covers are tales of op shops, the Olympia milk bar, being a goth girl, suburban adventures, dressing up in a rabbit suit, old ladies sipping cappucinos, custard tarts, missing the Camperdown velodrome, and the illuminated everyday.
What's more, thanks to Keg de Souza, it includes a rabbit, a turtle, a rooster and a unicorn. You can import it via Gleebooks, or sit back with lots of Vanessa's writing online at her delightfully retro website
I can never thank Anthea Paul enough for the Girlosophy series, which has gained worldwide acclaim since I picked up that chunky, colorful first edition in the import section of a bookstore years ago. Her work combines inspiring writing with gorgeous photography of girls, sacred spaces, and all things bright and beautiful. I love them deeply. Real Girls Eat is the first of many that I've reviewed, and you can preview the entire series on GoogleBooks and purchase at Amazon.com or your local indie bookstore:
Girlosophy: A Soul Survival Kit
Girlosophy 2: The Love Survival Kit
Girolosphy: The Breakup Survival Kit
Girlosophy: Real Girls' Stories
My Girlosophy: How to Write Your Own Life
Do you have a favorite writer from the antipodes? Is there a title I'm missing and should read post-haste? Comment away!