Tiny things are my weakness: tiny animals, tiny books, and especially teeny tiny food. Miniature worlds always fascinated me as a little girl--I had multiple shoebox houses for my collection of plastic kitties and family of poison dart frogs and I still haven't quite given up on the idea of building my Pullip doll, Amandine (aka Nomy), the artsy loft of her dreams, with wall-to-wall toile scrapbooking paper and the twee-est little pastry stocked kitchen, ever.

One of my tiny loves? Re-Ment, teeny toy food sets from Japan. Popular with Pullip and Blythe collectors (they're scaled to Barbie doll size), each set is deliciously, impossibly detailed. Here are a few of my favorites: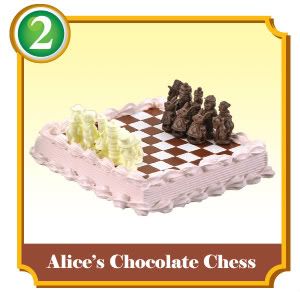 From the Fairytale Sweets collection (Go look, they're all adorable.)

Amandine never suspected that the chessman chocolate molds had been enchanted, but wised up as soon as the rabbit pawns hopped off the cake to declare a truce.

This one would make a nice top for a trinket box, pieces either fixed in place or left loose for an impromptu game of chess.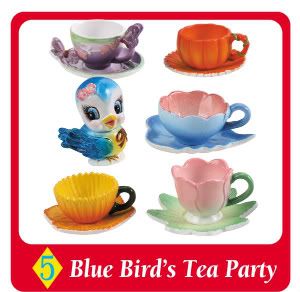 From the Fairytale Tableware collection

The first teacup she found nestled in the rosebush, the second on her garden path when she walked outside to water. The others clattered their way to her on the bookshelves, in her jewelry box, and on top of her library books.

Could you see them as a wee little charms for a bracelet, maybe spaced with some French pastries?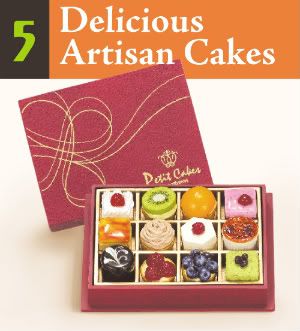 From the Elegant Sweets collection

"Well now," thought Amandine to herself, "Am I supposed to eat them, wear them, or frame them and admire them longingly from a distance?"

Wouldn't they make a sweet set of delicate rings, two or three to a finger with a frothy white top, jeans, and matching flats?

I found my sets at the Toy Tokyo booth at NYC ComicCon, but you can check the Re-Ment International website for the store nearest you. Till you can track down your own, the Re-Ment Addicts Flickr group is full of photos of every set you can imagine in some pretty creative vignettes. Happy hunting!