Dia Calhoun, Janet Lee Carey, Lori Ann Grover and Justina Chen Headley (all talented authors in their own right) have put their brilliant heads together and come up with an online community I would have been crazy for as a younger Rie.

(I was all about gURL.com back in the day. That's where I learned about the Weetzie Bat books! I digress.)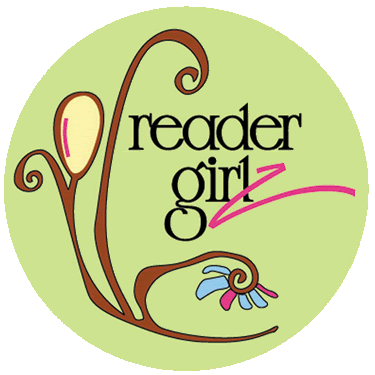 Readergirlz is dedicated to girls, books, books about girls, girls talking about books, and so on and so forth. A new book will be featured every month; March's selection is Nothing But the Truth (and a few white lies) by founding member Justina Chen Headley. The newsletter not only features the usual bookclub accoutrements like discussion questions and an author interview, but contains a while-you-read playlist, call to action (this month: shatter the social barriers in your school cafeteria), and instructions for throwing a "fabulous East-Meets-West book party" for your readergirlz book club.

The manifesta describes their mission briefly but beautifully:

Reading a book isn't the same thing as experiencing a book. You know what we mean. There's a reason why we readergirlz are known to shove books at our best friends: books that have rocked our world, books that have revealed our souls, books that are gifts of the heart.
So here's our official readergirlz Manifesta: what we stand for, what we believe, what we promise YOU:
* Readergirlz is about having serious fun while talking about books with the author and your friends!
* Readergirlz is about getting the inside scoop about why the novel was written, the tears and joys and real-world angst that the author has lived and layered into her story.
* Readergirlz is about reading great books to get to know yourself, your friends, and yes, even your mother, better.
* Readergirlz is about celebrating strong girls in books who've got the guts to dream.
* Readergirlz is about reaching out to others based on what you've read.
* And most of all, readergirlz is about inspiring girls to make history of their own
Thank you, Wands and Words, for the heads up!